Twitter said its plans to barred any accounts associated with misinformation or posting fake news.
The social networking platform made this announcement in a public release, noting that it will begin to permanently ban accounts that repeatedly post wrong information on Covid-19 & Covid-19 Vaccines.
Read Also: MTN Nigeria Moves Toward Renewal Of Operating Spectrum, Licence
Twitter also said it is introducing a strike system where "five strikes and you are out." Labels will be applied to tweets sharing misinformation on Covid-19 Vaccine.
"Through the use of the strike system, we hope to educate people on why certain content breaks our rules so they have the opportunity to further consider their behavior and their impact on the public conversation.
"This strike system is similar to our recent update to the Civic Integrity Policy. Individuals will be notified directly when a label or required Tweet removal results in additional account-level enforcement."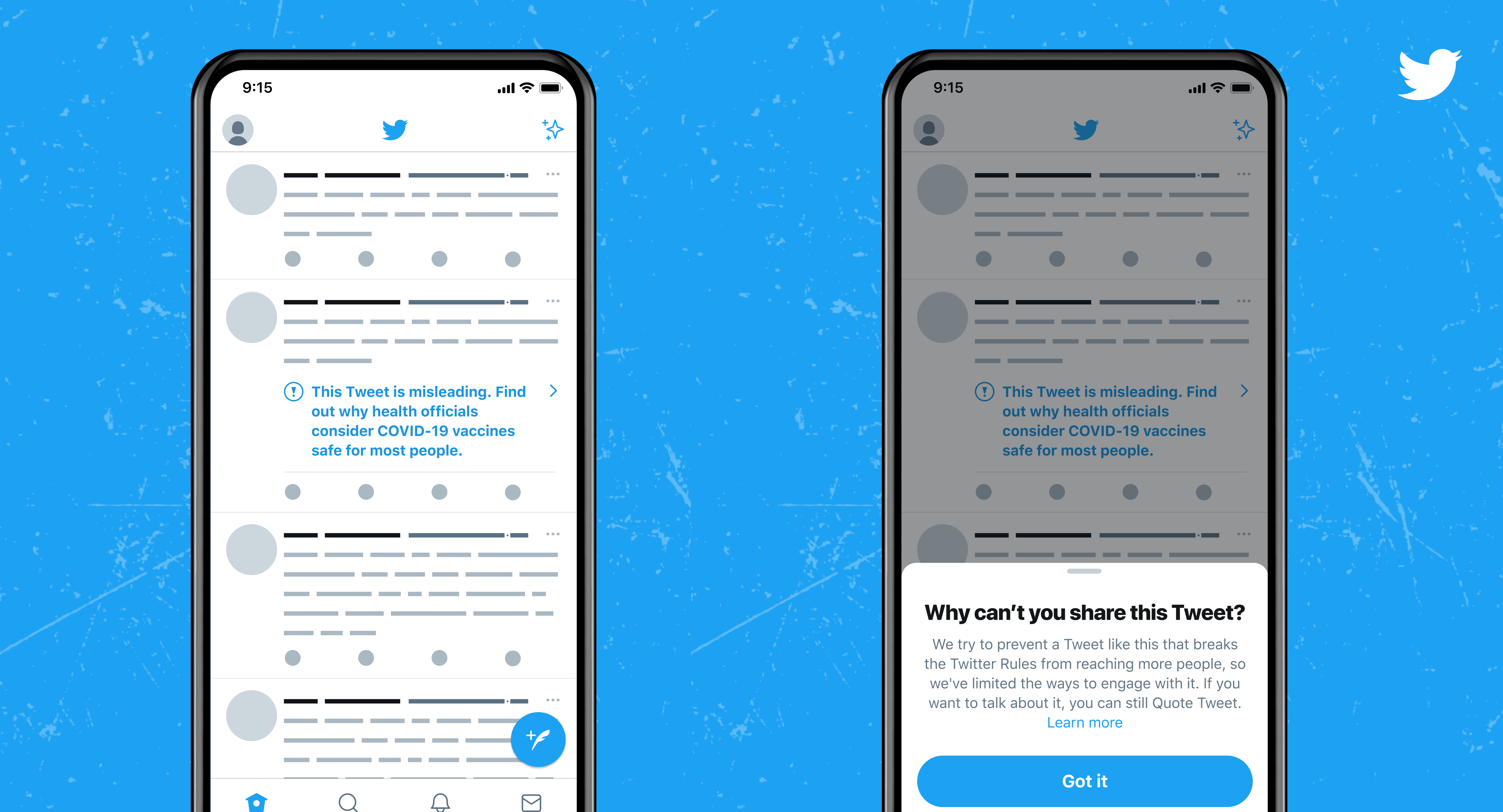 Also, repeated violations of the COVID-19 policy are enforced based on the number of strikes an account has received.
One strike: no account-level action

Two strikes: 12-hour account lock

Three strikes: 12-hour account lock

Four strikes: 7-day account lock

Five or more strikes: permanent suspension
Anti-disinformation campaigners say the success of the system now depends on how strictly Twitter enforces it.
The move by Twitter is also in line with several of its counterparts.
Facebook and Instagram announced their own pledge to close the accounts of repeat offenders a month ago.